AKC Shih Tzu Puppy Sale


(817) 291-8007

call or text



Contact Email: ceciliadiane@hotmail.com​​
To Receive Breeding & ​Photo Updates
​Register your email by sending a request to get our puppy updates




​​We were a small Hobby Breeder​ that socialized our puppies daily. We also enjoyed photographing them! Sadie, Chloe, and Tori have gone to Breeders:
​We are
referring you to some of our trusted small Breeders
from our
most recent line
for your future pups!
See info below:
​
Sadie & Chloe
are in Cedar Park, Texas:

​
Pizazz Shih Tzu
Facebook by Sylvia​ Allen 1 (512) 230-1258
​
​Tori and another in our line is in Conneticut:
Nutmeg Farms Shih Tzu
on Facebook

​Breeders (below) that also have Breeding females from our recent lines and others:
​​
​Steele's Smokey Mountain Brown Shih Tzu FB (see her website info there) in
Tennessee
​
​
Furrytails Shih-Tzu
in
Arkansas
by Gwen McKenzie Fitzgerald on Facebook




​​​​​​​​Let Christ Reign in Your Heart! He Lives!
Yogi and Belle are Chloe and Tori's parents
Sophie and Yogi are Sadie's parents​
About Sophie (Rosita) and Her Family with Photos:
​Click HERE for Quick Reference to Sophie and our other previous breeding females
OUR ROSIE'S ROSITA (Sophie) Our Last litter before retirement..spot are full
"Hey, that's me as a cute baby(left)! Sophia Rose 3-16-17
3-20-17 Chloe gone to Sylvia 2/2021
Sire: Yogi Dam: Belle DOB: 12-15-16

><><><><><><><><><><><><><><><><><><><><><><><><><><><><><><><><><><><><><><><><><><><>><><><><><><><><><><><><><><><>
><<><><><><><><><><><><><><><><><><><><><><><><><><><><><><><><><><><><><><><><><><><>><><><><><><><><><><><><><><><><>
June 2017 Sophie 10 months
Jasmine
(Jazzie) and Sadie are daughters of Sophie and Yogi
We expect AKC Livers​ that are chocolate and golden like Jazzie
​

​​
Jazzie (DOB: 5/25/2019) and Samson


​Dob: Dec. 26,2020

​

​Litter#1 then spay
1st Female​​ "Aspyn":
Lori P
​
​

1st Male "Mahler":
Bell N.
Samson (above) will no longer breed here..he gave us two litters for a total of 6 puppies in 2021 from Sadie and Jazzie
Samson is ​

gone to anonymous family
Jazzie
and
Sadie
: Sophie and Yogi Daughters : Jazzie 2 pups SOLD
Our one and only litter of Sadie pups go home Feb 20...Sadie went to Sylvia at Pizazz Shih Tzu in Houston for the rest of her breeding days.
After just one litter of 2, Jazzie is being spayed to be my pet .​
Sophie (aprox March 2021) Litter: Sophie/Samson
​Last litter: then spay! Sophie is due March 25, 2021
Sophie's and Yogi's line continue in Sophie daughter: Sadie gone to

Sylvia at Pizazz Shih Tzu


​​First Female: Gwen F​ (dep. transfered)
Second Female:
Ayden R.
Third Female: Cecilia H​.
​

​
​First Male:
Kevin D.
​
Second Male:
Pamela B.
Third Male: Ilsa W.​
Sire: Samson and Chloe Pups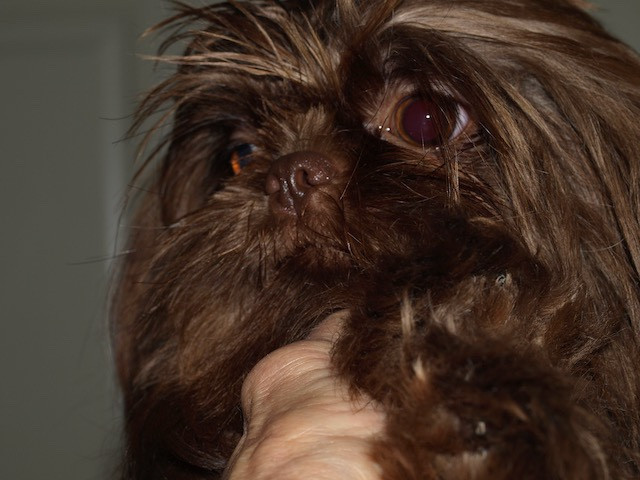 Tori (Dob 11-19-19)
(Tori (left) is Belle and Yogi's daughter, full sister to Chloe​​. She is so sweet, Just like her parents and grandparents!) She goes to
Nutmeg Farms Shih Tzu in Conneticut
and will be breeding there for Akc Limited Puppies only
><><><><><><><><><><><><><><><><><><><><><><><><><><><><><>
Day 2 DOB:)ct.9,2020
For more info click on NURSERY​​
Summer 2021 Sophie will retire to Lori's mom Gay P. after her last litter, after spay and teeth cleaned!
Furrytails Shih Tzu by Gwen Mckenzie Fitzgerald Facebook (Limited AKC: pet buyers only) and Steele's Smokey Mountain Brown Shih Tzu By Carma Freeman Steele Facebook are Breeders that has this
line below:
Yogi (above Sweet N Sassy) is Chloe's and Tori's Sire
Also Sadie (Below)
Sire​​ is Yogi..Tori went to Nutmeg Farms Shih See below Sadie
​

​​
Chloe went to Pizazz
​
Sylvia Allen (Houston)
breeding to a Liver carrier
​​
​
Samson line at Gwens and Carma's