AKCliverbrownshihtzu.com (817) 291-8007​
​AKC Shih Tzu Puppy Sale


Available Pups/waiting list link
​

Many of the puppies on this page are from previous years...
Currently We have 3 Females bred for Puppies scheduled to arrive December 2014 and January 2015!
Please check back in our Nurseries..but it could be too late to
get one unless there are more than 4 in the litters..we are​​ accepting early deposits for the first two females and first 2 males!!Click on Available Pups blue link above to see what is still available!

Litter born Oct 2014 that pre sold: Ginger/Alamo 2014 Nursery
​​​​​
​​
​We post photos sent in from our customers to show what they may look like as they grow older. Zoey's puppies from 2012, named after Cars can also be seen. That year, Ginger had 5 Females and 1 male..4 were presold with $100 partial ​deposits placed before the birth of her puppies.then others quickly sold. Picks (at 3 weeks) are taken in order of deposit..but at birth 1/2 payment is due that week when we confirm your puppy or money refunded or transferred to ​next litter..
See Purchase agreement/Price
page for more information on purchasing a puppy from us. We reserve the right
to hold a puppy from any litter to stay in our Breeding program.​ Those on waiting list will have an opportunity to purchase *available puppies after all deposits on the litter is filled. Sometimes someone above another might pass to try next litter.
​
Located 20 min. N. of Downtown Ft Worth, Texas
Ginger: AKC Liver and White Female
Alamo/Ginger Puppies were born Dec. 2013
Their last litter was Oct.12, 2014..she will be spayed after pups are weaned...and possibly ready for adoption

Cocoa is spayed and retired before age 5:AKC Liver Female had 7 Puppies born 4-27-13 that went home at 8 weeks (aprox. June 22) ALL SOLD by 5-17-13 when the last sold. See her puppies as they are similar to Gingers..since they have same genes as sisiers: Al-Cocoa 2013 Pups

Our AKC Liver Stud: Alamo..he is very sweet and the gals love him!! He produces chocolate Livers due to the dominance of his non dilute (non fading) gene that affects the fur and fading fur various shades of chocolate due to the female he breeds with. Be sure to see the photos of his Pedegree of AKC Champion's
Sire: AKC Liver/ Alamo
Dam: ​AKC Liver and White/Ginger

MEET OUR 2014-15 BREEDING FEMALES (BELOW)
and then scroll down for our future breeding dogs:

​Click on each image for more photos of Cocoa (previous Breeding female), Ginger​, Rosie, ​​or Zoey
Bred With Alamo, Zoey and Ginger Produce both milk chocolate & non Fading Drk Chocolate AKC Liver + Ginger produces AKC Liver & white Pups and Solid shades of Chocolate​​

​
​
AKC Sunkist Rosie (above) bred Oct. 2013 for December 16, 2013 Puppies. At

RosieDec2013Pups Page

you will see photos of all 6!
See Future Breedings and Avail Pups/Wait List to reserve a Puppy from her next litter with Alamo due December 2014 or to reserve one of her future planned breedings with Red!We accept deposits a year or more in advance..go see what's available.


AKC Zoey Girl (above) bred with Alamo Dec. 20, 2012..we had 4 healthy Puppies /all Akc Liver (solid..one with tuxedo white marking), 2 girls and 2 boys! And they all sold...See
Alamo Past Pups
for Photos.
On Alamo's Past pups, you will see her litter born Dec. 20, 2012. Her Dec. 11,2013 Litter with same Sire: Alamo is in her
Al-ZoeyDec2013Pups
Page
Zoey Bred to Red for December 2014 Puppies..see what they will look like CLICK HERE​
Alamo is bred to Rosie for
2014 Puppies​


Alamo will also breed to Dark Chcocolate Angelkiss ​
for early 2015 puppies
Born Dec.17, 2012 1 Day old

Zoey's 5 Puppies: All Liver DOB:12/21/13.
Their parents have the sweetest temparments and we handle them daily so that Our Puppies Melt in your arms too!!
Cuda is precious..Liz made him her very own...he'll always love her..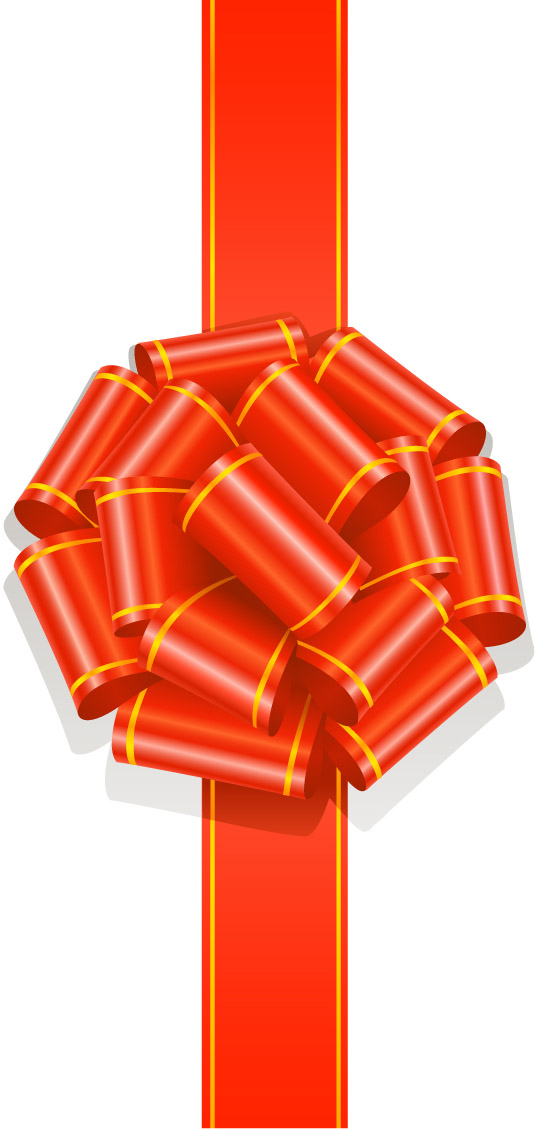 Sire: Alamo Dam: Zoey: Cuda/Sold 2-08-13
Snow and the other Puppies has a complete Exam on Feb. 7, 2013..all are Healthy and ready to go home Feb. 9-18
Also, Introducing "Red" our Beautiful AKC Liver Solid Red Stud...joined our Family April 13, 2013 and will breed with Rosie on

litter planned for 2015

..though he will go to Temple Texas to like-minded small breeder family at Sugar Cookie Shih Tzus.

Females Breeding in the Fall/Winter 2013 to Alamo (Our Dark Chocolate (AkC Liver non-fading Stud. He has Sired most of the puppies shown on our Site!
Zoey and Alamo produce adorable solid chocolate (Akc Liver) Puppies..see Valentine 2013 Puppy pagefor her December 2012 past puppies Sired by Alamo.Click HERE to see her 2013 Pups also with Sire Alamo. See her sisters pups with Sire: "Red" to get an idea of her upcoming puppies due aprox. Dec. 27, 2014 Puppies looks like!

Ginger and Alamo produce Akc Liver and Liver and White (Chocolate and Chocolate and White Puppies.See her December 2012 litter when they went home Valentines 2013 week. Then see her Dec. 2013 litter that went home Jan. 31, 2014. Ginger is skipping her next heat and will breed her last time before age 5 to Alamo...she is his only mate in our planned litter Fall 2014...see avail positions

Rosie on 5-21-13
Bred with Alamo /Pups born Dec. 2013 and gone home Jan. 2014
Next Planned breeding with Red Fall 2014

See our Facebook Albums..April 2013 litter is 6 1/2 weeks..Please save this page in your favorites first, then click

HERE
Please click on our links (at top) and enjoy our Health Tips page for your future puppy and current Shih Tzus..we love to share what works for us! Explore each of our Shih Tzu's pages to see what our Adult Dogs and their puppies look like and how we care for them all!!
10-1-13 "SMILE!!! I'll have puppies soon!"
Grandson Ayden (above)stopped me during a pup bath to do what he does best!
OUR SHIH TZUS ARE A PART OF OUR FAMILY: Please Scroll down to meet our past and current Shih Tzu..we have kept pups from past litter

Al-Ginger Pups
DOB:12-17-12

Al-Zoey Pups
DOB:12-21-12

AKC Shih Tzu Family...produces Sweet Chocolate puppies

11-14-13 Our newest Family members and

Future Breeding Gals

11 weeks in photos below): Rocher (Row-Shey) and "AngelKiss". Check out their very own pages
to see them Grow . Rocher was recently Bred to Romeo, after our Vet verified her maturity. When AngelKiss comes into heat, soon..she will breed to Alamo ..what beautiful puppies are expected from these pairs.
$200 partial Deposits allow you to "hold" that future puppy, It goes toward the purchase price. 1/2 down is due by the end of birth week after we confirm your puppy.

Me in San Antonio picking up Rocher's sister, sweet sweet Angelkiss. She is also Akc Liver (Dark Chocolate) but she has a small patch of whiter on her chest where she was kissed by an Angel! We are thankful the Lord blessed us with these sweet puppies... Note the links above with their names in blue, give you easy access to these beautiful Females' pedeigrees and other Breeding information.

Our Past Dam's Past Pups:
January 28, 2014 (age 5 months)...Deep dark rich Chocolate...even darker in person!
Holland's Sir Belvedere Cioccolato Bear..or simply "Bear". Belvedere Bear is Alamo and Rosie's son. He is an
example of what male puppies will look like in our litter due Dec. 20, 2014...coming soon!
ALL Page Links at Upper left in Blue and some are at top
August 2014 We moved to a smaller home and almost retired from Breeding..our small breeder customers were anxious to purchase our adult dogs..we sold Red to a local Breeder with the agreement he could go home early after his breeding to Zoey..but could come back to breed to Rosie in 2015. We sold 4 of our dogs: Rocher and AngelKiss and Romeo and Alamo with the agreement we would finish out our 2015 Breedings to meet our customers early deposits for puppies...we thought this is it..we would keep one pet! Then my heart ached and ached as I thought about giving up each of my precious pet/Breeding dogs!
I had done this all upon my husbands request..but he saw the turmoil I was going through..then he decided I could keep two..then three..then four dogs total!
Now What! I had early contracts on my babies..so to do the right thing, I decided NOT to break my contracts as painful as it is to give up these sweet Shih Tzus..I would follow through..but keep Zoey and Rosie as planned when husband was agreeing to each one more staying..then I would add a new Puppy!! A quality smaller male from Gloryridge (with awesome qualifications for my new smaller breeding program) to stud beginning in 2016 to both Zoey and Rosie on their last planned litters before they turn 5 and get spayed. He would also breed to a new female puppy. There are so few Dark solid chocolates available in the standard size that fit our new and ongoing requirements..we desire a female between 8-12 lbs for our 6-8 lb new stud: "Blaze". She has to be Dark Chocolate to keep our Chocolate line going!! Our new Dark AKC Liver Male will throw pups of many colors depending on the female we put him with! With Rosie will will get Vibrant Red AKC Livers like her..with Zoey we expect a combination..and will look forward to being surprised with varying AKC Livers..with lighter fur color. With the female we may keep out of our line or search outside for a another reputable line..that produces the size we want . Since the male is small we expect the low end of standard in our shih tzu pups in adulthood..so about 8-10 lbs. Smaller females tend to have more C sections and carry less pups. We have not ad a C-sectin in the past 8 years and our number of pups has averaged 4-6 per litter. We hope to continue offering sweet Chocolate Shih Tzus and precious red Liver, cherry chocolates and AKC liver and whites (some red and white like our male) That's the plan and we look forward to many more years just wilth a smaller Breeding program. Look for new photos of the female we add and our stud comes home late december when we will announce him on his very own page!!
Cecilia Holland

Downsizing to fit in with our smaller home in Aledo


We invested $10K to remodel our new cedar patio with packed insulation, new doors and Sliding windows..for excellent temperature control and access through our living room and bedroom. I spend most my time with them there and they come in part of the time