AKC Shih Tzu Puppy Sale


(817) 291-8007

call or text



Contact Email: ceciliadiane@hotmail.com​​
To Receive Breeding & ​Photo Updates
​Register your email by sending a request to get our puppy updates




ALL Page Links at top allow you to explore or research our past breeding


><><><><><><><><><><><><><><><><><><><><><><><><><><><><><><><><><><><><><><><><><><><><><><><><><><><><><><><>
><><><><><><><><><><><><><><><><><><><><><><><>><><><><><><><><><><><><<><<><<<<><><><><><><><><<><><><><><><><><><><>>
​
​
​


We are a small Hobby Breeder​ that socializes our puppies daily. We also enjoy photographing them!

​Get BREEDING Plans, Due Dates, Available Puppy Updates AND​ Links to our New PUPPY Albums​​
​email me at ceciliadiane@hotmail.com and request to be added or
​Click CONTACT US




​​​​​​​​Let Christ Reign in Your Heart! He Lives!
Yogi and Belle are Chloe and Tori's parents
Breeding Schedule and Available Puppy Positions: Sophie(Rosita)/Yogi
Links and photos below of Sophies Litters already produced show you what pups will look like.
​Sophie/Yogi Planned Breedings 2018-2020 shown below /Sophie/Samson 2021 is her current and last 2 planned litters
​Please call me if you have questions about our waitlist or anything else: 817 291-8007
Sophie/
Samson
#2
DOB:
July 1, 2018
2 Females 3 Males gone home 9/19


​
More
Samson's Photo below..see Chloe litters and see prices link
About Sophie (Rosita) and Her Family with Photos:
​Click HERE for Quick Reference to Sophie and our other two Breeding females
1st Female "Lucy" (Red): Brooke S.
2nd Female:
Carma S.
Male we call "Desi":
Robert M.
​
​
Sophie/Samson DOB April 22, 2020
Sophie/Samson : Due week of Oct 5, 2020

​
Spring/Summer/2020 see prices for difference to yogi litters
​ (see Sophie Yogi daughters scheduled to breed with Samson 2021)
​
​​​​​
ROSIE'S ROSITA (now Sophie)
Note: If you are offered a deposit position on any one litter prior to pups being born, when you are on non deposit waitlist and you decide to PASS..your name is moved to bottom of that litter waitlist and next on list is contacted. If I can't reach you after several attempts and messages left for you, your name is removed as a courtesy to those serious about a pup..they move up. We reserve the right to replace a Breeder on a position occupied by a Breeder that moves off the position by offering to next Breeder on the wait list. We reserve the right not to sell to Puppy Mills, Petshops and homes we
don't perceive as a good fit.
"Hey, that's me as a cute baby(right)! Sophia Rose 3-16-17 (above)
3-20-17 Our Chloe
Sire: Yogi Dam: Belle DOB: 12-15-16

><><><><><><><><><><><><><><><><><><><><><><><><><><><><><><><><><><><><><><><><><><><>><><><><><><><><><><><><><><><>
><><><><><><><><><><><><><><><><><><><><><><><><><><><><><><><><><><><><><><><><><><><><>><><><><><><><><><><><><><><><><>
Litter 4 ​

DUE Oct. 15, 2020


​
Chloe/Samson:
​
1st Female: Gwen F.
2nd Female:Dana D.

​
​
Non Deposit waitlist Female




​

Barry B.​*
Sylvia A*​
Latonya J.​
Arlette T.​
Laura V.​
Stacy H.​
Denese M.​
Kelly F.​

​1st male:William.W

2nd male
Marlin W.
3rd Male:
Hayley M.

​
​
​
​Non dep. male waitlist: ​​
3.Debble L.​ (on Oct 5 litter..moves off if gets pup)
4. Marrissa​
5.​Stacy H.
​



1st Female:
Erika T.
2nd Femal
e:
Available
​
​
3rd female:
Barry B.
(
dep. also transferable to earlier available pup )
​
Non deposit female:
Sherrie L.
Sylvia A.*​
Mike G.
Natalie Z.
​ Jan S.​
Latonya J.
Laura V.​
Stacy H.​
Denese M.​​
Kelly F.​

​​

1st male: Sherrie L
​
2nd Male:​​​​
​Available
Non dep. male
waitlist:
​


Natalea Z.*
Linnzi C.*






Litter 5:Last Litter
​Estimated:May/June 2021
​Chloe/Samson 2021
Chloe and Samson... DOB April 25, 2020
​See First litter click HERE Dob:Nov. 7, 2018
As a courtesy to our customers, we decided to accept deposits for first pick in every litter (both sexes) litter like we used to, but with a back up hold on the​ next litter's 2nd puppy of that sex..so first pick gets a second chance at their puppy in case of a non typical all one sex litter win their choice..they still move their deposit to next litter, they just don't get to have 2 first picks with one deposit...see right HOLDS are on only until previous litter is born and goes home. When someone transfers and and passes on a litter they forfeit hold on next
litter . Breeder reserves right to transfer next Breeder in line when a person transfers off a litter.
Stud Samson (above)
​Sophie and Samson (only breeding to Samson in her her planned litters
June 2017 Sophie 10 months
IMPORTANT: Please watch us and get added to our Emails by requesting an email update.
W
e will
announce breeding and
due dates
updates through ceciliadiane@hotmail.com
​
When more than one female is due around the same time, we reserve the right to offer available puppies* to those in the other litter before calling on non deposit waitlist. Those with deposits are preferred due to the commitment of the deposit and agreement. *A pup is considered Available after those with deposits are filled.For example, If we accept 4 deposits and we have 6 puppies, the 2 additional pups are considered available.
But if we have 2 deposit for females and 2 for males and 4 females are born, then the people with the 2 male deposits will have the option to get females before we call on those without deposits.Deposit positions are always
satisfied first before non deposit waitlist
. If people pass on a puppy, we call people in the order of waitlist.
Click on
QUICK Family Reference
to
see Photos of our Breeding girls and photos of their parents and some of their background. Actually it would be a good idea to add this page to your favorites, but you can always get back to this page titled AVAIL PUPS/WAITLIST link at the top, third to left of HOME page.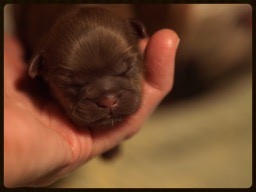 Went To forever HOMES: These past pups below (left) are examples of Sophie/Yogi future pups!
See more photos
and links to albums on our past Nursery Page: Click HERE
"Penny Lane" from Sophie Yogi 2018 litter..
Click

HERE

to see What Samson Sophie Pups look like: 2018 Nursery
"Tori" their other daughter (DOB: Nov. 19, 2020) will breed when
​she is of age (Spring 2021)for
Summer 2021 puppies
Chloe is also their daughter and breeds to our stud "Samson"
Available Waitlist ​on Each of
​our breeding females:
​

Sophie due Oct 4,2020
Chloe due date Oct. 15, 2020
​Sophie nd Chloe (last litters are 2021)
2020-21 First breedings planned for Sadie,
​Jazzie​ & Tori scroll down for waitlist
Sophie and Yogi
DOB:Nov. 8, 2019 Comes home January 3, 20120
Note:Those with deposits get first option at avail pups male or female, then waitlist called if extra pups)
We have a single male
​​
​1st Male: Jason and Elizabeth F.
Jasmine
(Jazzie) and Sadie are daughters of Sophie and Yogi
We expect AKC Livers​ that are chocolate and golden like Jazzie
​

​​
Jazzie (DOB: 5/25/2019) and Samson future planned puppies:
Guestimate
breeding aprox. Fall/Winter 2020​-21
(you must be flexible on this first planned litter if interested
1st Female​​: Vicki S.
2nd female:
Lori P.
​Non Deposit
female
:
​
Patrice
C.​
Torry O.​
​Latonya J.​
Arlette T.​
Laura V.​
Stacy H.​
Denese M.​​
Kelly F​
1st Male:
Hayley M.(transferable to earlier litter)
2nd Male:​
​​
Available



​Non Deposit:


Marrissa​
​Stacy H.
1st female: "Prada"
Heather H.
​
1st female:
Gwen F.
2nd Female:​
Keina
E.

​Non Deposit waitlist:
Heather H.​​​
Latonya J.​
Arlette T.​
Laura V.​
Stacy H​.
D​enese M.
Sue W.​
Kelly F.​

​1st Male:
Kevin S
​
2nd ​
Male:
Debbie L.



​Non Deposit:​


Torry O.​
Hayley M.​
​Stacy H.
​Denese M.​
​
​
​


Desi: Vet
checked, ALL shots, dewormed. Letter of good health from Vet, Genetic guarantee. $1400 Akc Pet or $1900 Full Akc breeding rights
Sadie
(DOB: 5/25/2019) and Samson future planned puppies:

Aprox. Fall/Winter 2020-21
​(this is a guestimate and we will update when we see heats)
​​1st Female:
Lynn S.
2nd Female​:
Jan S
.

​Non Deposit waitlist:
Latonya J.​
Andrea O.
Jody​​
(may transfer forward) from Sophie 2021)​
​
Arlette T​
Laura​ V.
Denese M.​​
Kelly F.​
1st Male:
Rene R
.
2nd Male:
Available​
Non deposit​
Debbie L.​
Stacy H.​
​
​

​​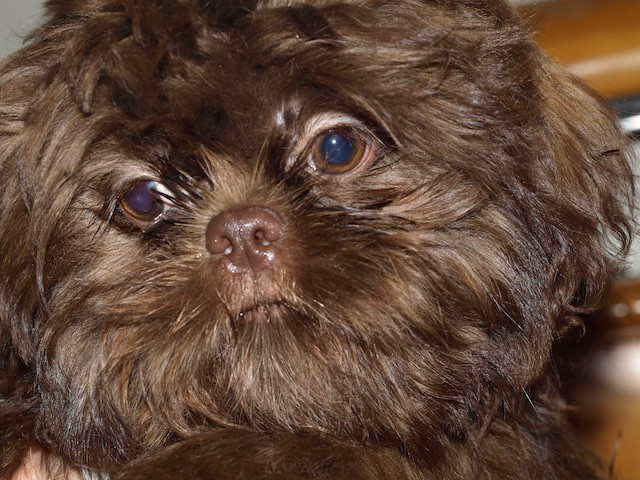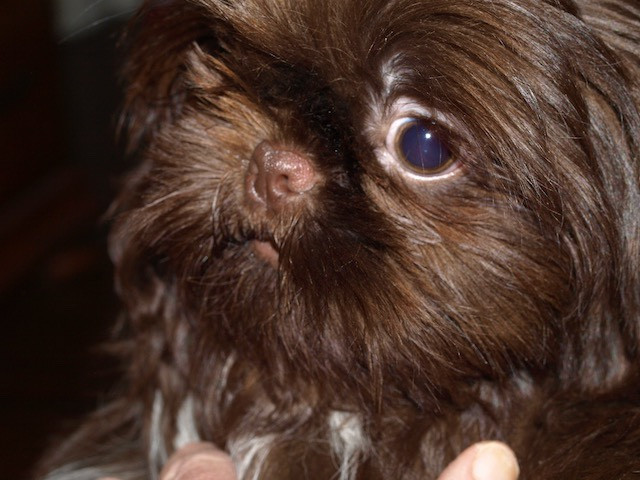 Chloe Samson previous puppy:
Summer Puppy DOB: APRIL 25, 2020
​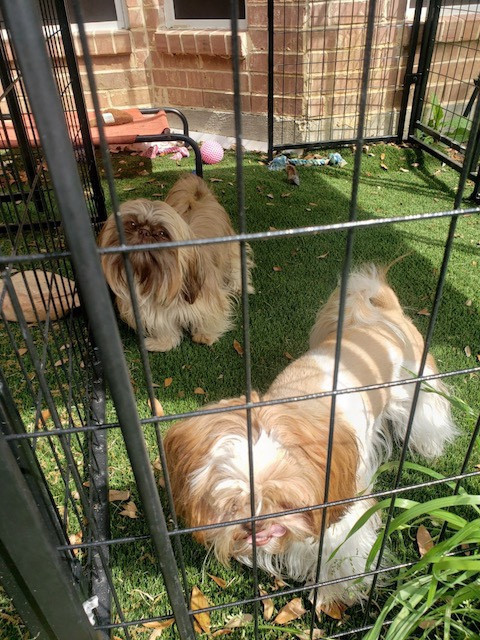 Jazzie and Sadie: Sophie and Yogi Daughters
​planned breedings estimated W20-21
Jazzi behind her Dam, Sophie 4/2020
Sophie's 2021 (aprox April/May) Litter: Sophie/Samson (Last litter: then spay)

​First Female: Gwen F​ (dep. transfered)
Second Female:
Mike G. (

transferred

from Sophie)
​
​Non Deposit Female:
​
Torry O.
​Latonya J.
​Arlette T.​
Denese M.​​
Sue W​.
​
​First Male:
Available
Second Male:
Available​​

​Non dep male:​


​

Dave F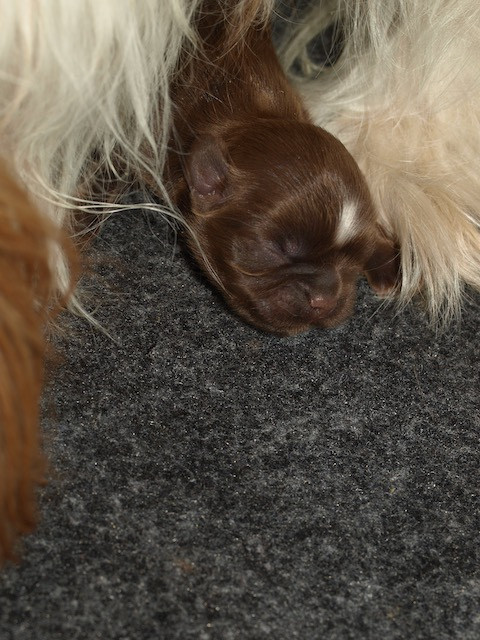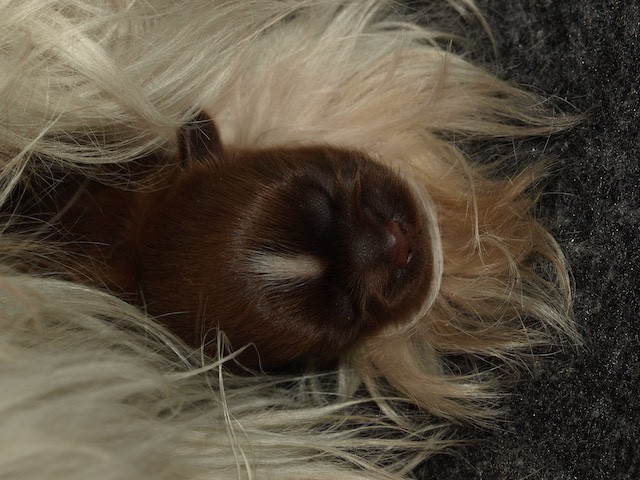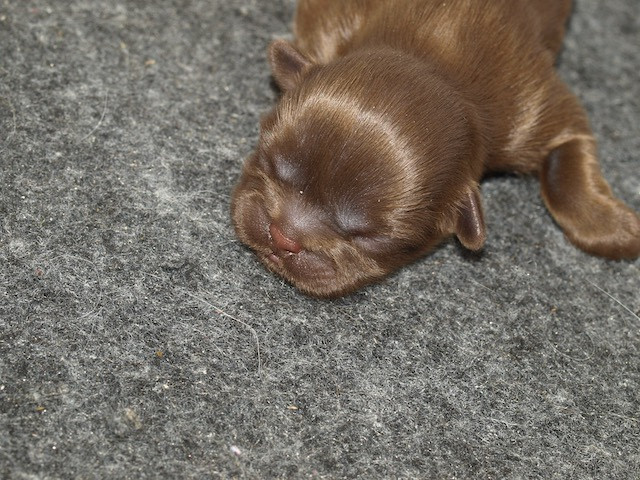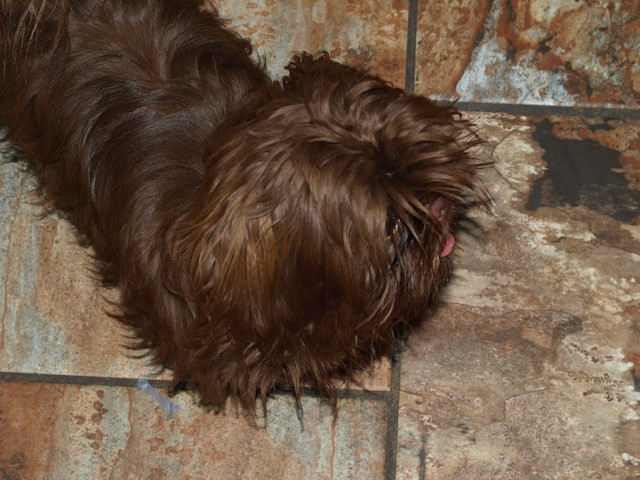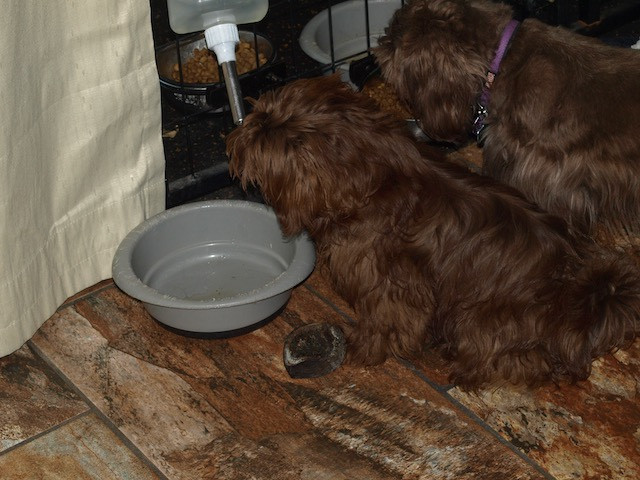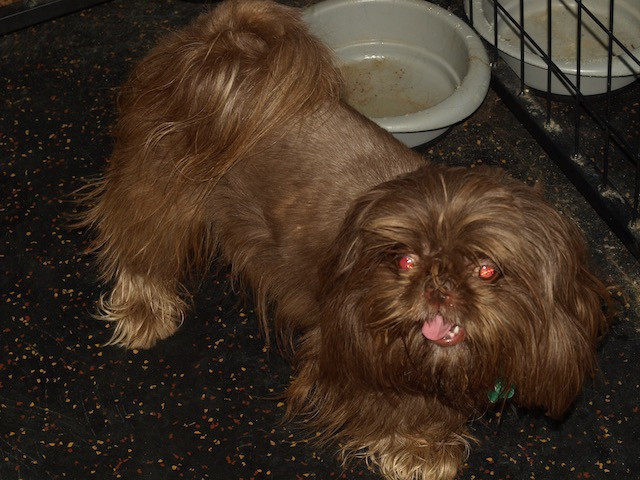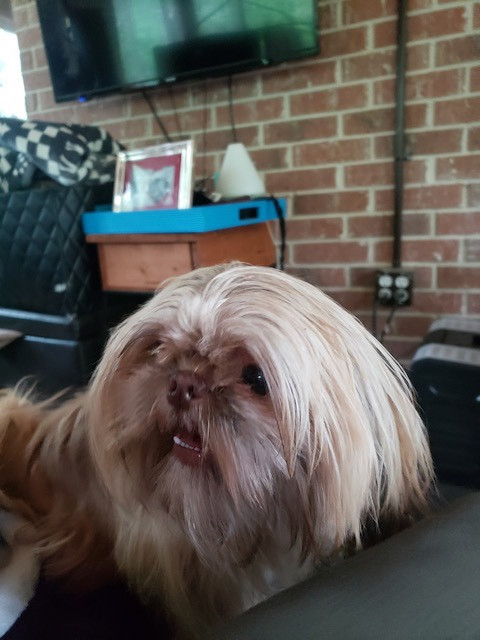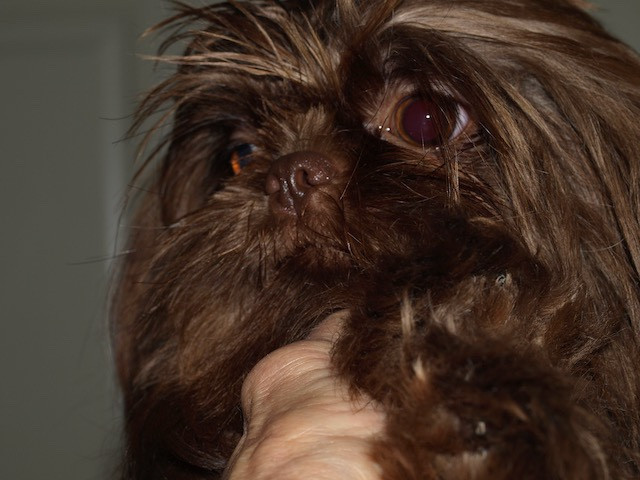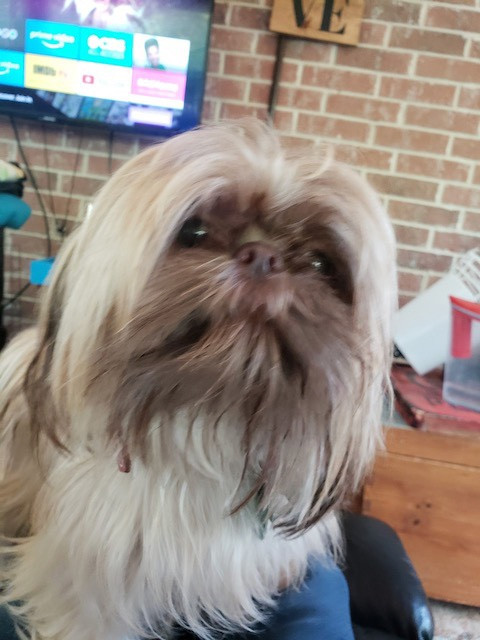 Tori (Dob 11-19-19) a
nd Samson future planned
​puppies:
​1st litter Guestimate

April/May Summer 2021
(Tori is Belle and Yogi's daughter, full sister to Chloe​​)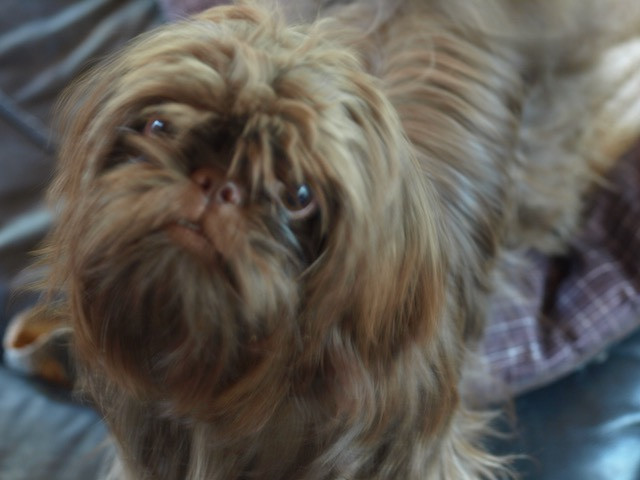 1st female:
Elyse
2nd female:
Denese M.
​
Non Deposit​
Stacy H.
Kelly F.​


​​1st male:
Available

2nd male:
Available​
Non Deposit​




​Stacy H.



​​
​​​​